How freight invoice processing is improved through automation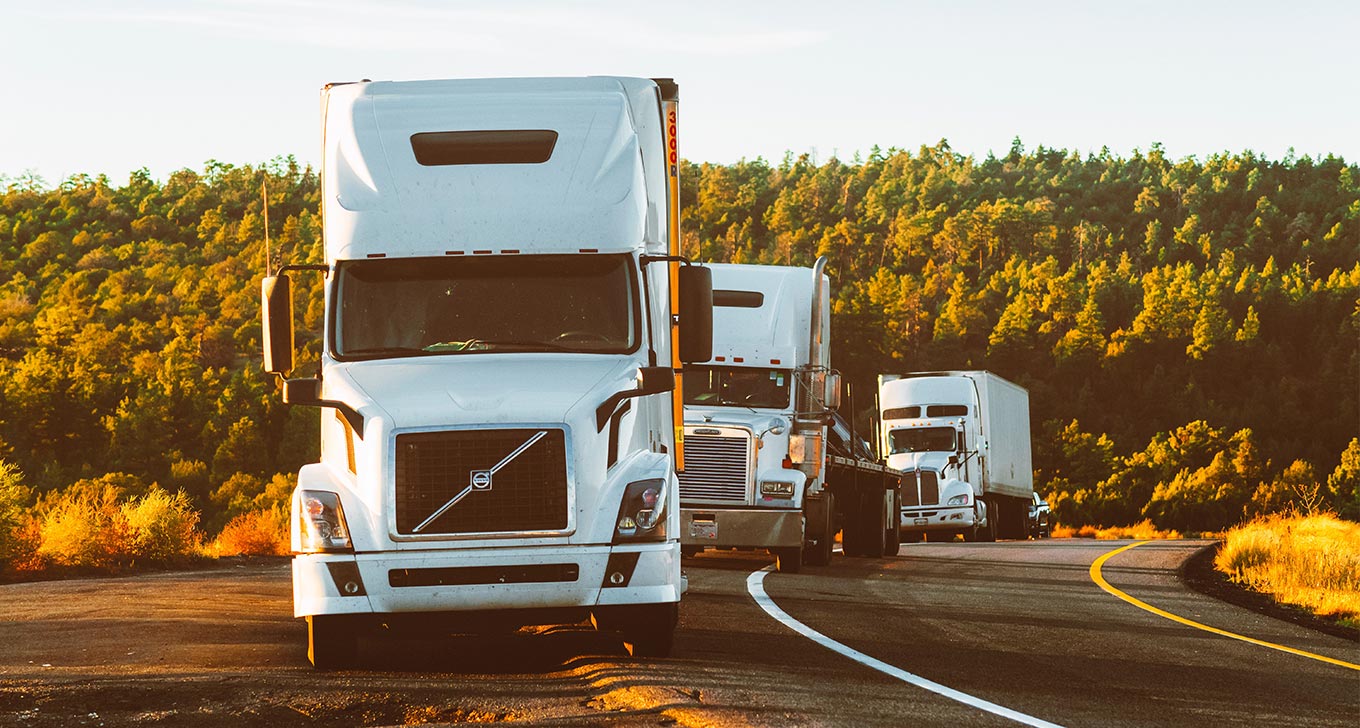 A freight invoice links to your cash flow and affects your bottom line numbers. Handling freight invoicing well is critical, not optional. Even now, about 90% of freight invoices slow cashflow through manual processing. Manual processing also increases the risk of bottom-line errors, and incurring unneeded expenses. The good news is that automation empowers fast and error-free freight invoice processing.
What is a freight invoice?
A freight invoice, also known as a freight bill, is the invoice provided by a carrier to the shipper. It contains details of the costs of moving their shipment. The freight invoice lists key details such as point of origin or the nature of goods shipped. Freight invoices are usually signed by the carrier. The consignee will also sign the invoice to accept the shipment.
Can freight invoices be trusted?
A freight invoice is simply that, an invoice. The carrier is free to put any information they deem fit on the document, which usually include:
A unique identifier or freight invoice number

The PRO (Progressive rotating order) or tracking number

The Bill of Lading number (meaning the BoL should be issued before the freight invoice)

Mode of transport

Shipment cost: what the shipper owes the transport company who issued the invoice
Although you can easily find freight invoice best practices and freight invoice templates online, finding a complete freight invoice with accurate information can be difficult. A 2021 article by SupplyChainBrain quotes industry analysts putting the number of inaccurate invoices as high as 66%. 
An inaccurate invoice doesn't necessarily mean a rejected invoice. The more discrepancies a freight invoice contains, the higher the likelihood of its rejection. Downstream this causes payment delays and tense carrier-shipper relationships.
The big question is: why are so many freight invoices wrong?
How are freight invoices managed?
Like most data entry jobs, freight invoice data capturing is a tedious, repetitive, and time-consuming process. What might look like punching numbers on the surface is a complex end-to-end process that requires multiple levels of validation to ensure quality, a complicated process that we've covered at length in a freight invoice automation overview. Capturing a typical manual freight invoice requires a staff member to understand the particulars and categorize the document before entering the data into the system. 
Approving freight invoices is complicated: often, accessorial charges and peak season surcharges contribute to a freight invoice amount varying from what was initially agreed upon. Freight invoices that flow out globally could also have the added burden of contending with currency fluctuations. Freight invoice numbers are also cross-checked by other departments, adding to the expected processing time. Such inherent complexity of processing freight invoices by manual means results in mistakes. Every extra step creates room for human error that directly affects the bottom line numbers.
Freight invoices done manually are simply too error prone
In the past, businesses have witnessed significant errors in estimated numbers due to wrong particulars such as incorrect total or VAT, incorrect exchange rates, incorrectly calculated fuel surcharges, and wrong weights/parcel numbers. Even though the errors can eventually be reconciled, the time and money that goes into it ultimately add to the business cost. The indirect costs of invoicing errors are even more far-reaching. Negative knock-off effects from incorrect invoicing, such as late payment fees and delayed shipments, result in auditing problems, affect customer satisfaction, and lower the business's potential for growth.
You can read more about how we've helped freight forwarding companies like RCS Logistics with these exact issues. They needed a solution as they were not billing their customers on time, due partly to incomplete data and error prone manual processes. As expected RCS increased their invoicing speed AND decreased their invoice rejection rate. We're now working with RCS on other projects, such as their platform integrations with third-parties, further improving the way they handle data.
Have a look at Prompt Automate and book a demo if you would like to solve ANY data entry problems.
Freight Invoices are faster and more accurate with automation
In a day and age when fast and accurate data processing is the need of the hour, automated invoicing technology comes to the rescue by bridging the gap between actual and expected invoicing values. Although OCR has been used for digitizing documents since the 1990s, it is only in the last decade that the logistics industry has come to reap its benefits.
By using image processing to capture data from freight invoices, OCR technology has eliminated the need for manual input while digitizing documents. Once the freight invoice's image is uploaded into the system, OCR converts the image to characters. Advanced systems can then interpret the information semantically – either through templates, AI or hybrid – and extract necessary data, classifying and inserting it into necessary fields. Some systems also allow users to apply a single template to multiple recurring documents and multiple templates to a single document.
Capturing Freight Invoice data is irrelevant if you cannot use it.
Freight Invoice data is important, but holding it in a standalone data warehouse or database is irrelevant and will not help your freight forwarding processes. Having long lead times between capturing the data and transferring it to your Freight Management or Accounting software can lead to all sorts of problems. 
That's where inbuilt integration with TMS such as CargoWise helps automatically feed data into the database, and robotic processing algorithms (RPAs) can be designed and used to compare the pulled-in data to previously entered expected data and automate the decision-making process. These steps effectively reduce manual interaction to a minimum, basically having an operator manage the minute percentage of unacceptable errors.
How does freight invoice AI automation work?
This is done by checking if the numbers fall within the tolerance limit, which would ensure it gets approved for payment. If the numbers are outside the tolerance ceiling, it would be queued for review.
The integrity of data digitized using technology in this manner has proven to be higher than those handled by manual freight invoice data input. Today's automated software solutions are highly reliable, with more than 99% accuracy for typed text and 96% for handwritten text. Protected by SOC 2, ISO 27001, GDPR, and other data protection standards, the information seamlessly flows from one end to another without human intervention. This eliminates error occurrences and improves bottom line data accuracy.  
All this processing, which can be achieved with a few clicks, has allowed businesses to eliminate less-effective means of digitization and free up the valuable manpower that is otherwise engaged in laborious activities. This manpower can focus on more impactful areas of freight forwarding such as better business intelligence, an area we're helping forwarders with through improved data integration and higher levels of visibility.
Freight invoice digitization will become the new norm
Today, the industry is inching towards digitization, reflected in how logistics firms and freight forwarders are increasingly adopting automated invoicing into their process and reaping benefits. Recent case studies demonstrate how OCR software for document capture decreases data entry FTEs by 90%. Large and complex freight invoices that took hours to enter into the system manually can now be digitized in a few minutes. Accurate data on the bottom line has led to more than 70% reduction in penalty charges for businesses, bringing in significant ROI for process automation.
Considering all these benefits, the number of global logistics firms using automated invoicing in their operations is only expected to go up. The rapid pace of logistics is going to accelerate, making paperwork and other back-office activities increasingly redundant in the future. If logistics companies are looking to grow, there is no better time than now and there is no better way than to harness the power of technology to do it.
Freight data made simple
The way forwarders can use software is changing. Our goal is simple: to bring the data efficiencies and improved customer experience functionality to all forwarders, regardless of size and FMS of choice.
Through a unique web-based solution, Prompt handles the most complex global logistics structures daily, assisting customers to quickly and effectively control freight costs and provide visibility of logistics data.
From automated invoicing to the most complex integrations, Prompt is building solutions that empower freight forwarders and their existing tech stack. We believe that you do not need to change software supplier to get the most out of your TMS/FMS. Your platform simply needs some Prompt augmentation.
Digital transformation will be at the forefront of the logistics and freight industries for the foreseeable future. That process will begin with providing the best experience for both customers and partners. See what the power of automation can bring to your organization today.