NewsLens August 2022 – Double Album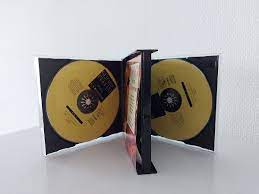 By Kai Timmermann
This month launches a double-album NewsLens focusing on corporate strategy in logistics and logistics tech, drawing from the framework in my 2016 book, "Deliberate Performance."
Feedback on format is always appreciated.
To summarize the basics of "Deliberate Performance" and the network competencies concept in four bullets:
Connectivity and macro-trend complexity drive business units to specialize and focus in order to be successful. 

Specializing means aligning values, resources, processes, investment decisions and innovation direction towards a specific outcome. I refer to the framework as networked competences: "competencies" to represent the bundle of aligned values, resources, etc.; "networked" to emphasize the ecosystem of players / competencies involved within a given sector.

Mapping a sector's networked competencies helps understand the needed competencies, the maturity of the competencies and the innovation orientation of those competencies (scale, customer, innovation) to gauge long term competitive trends and industry shape to inform key corporate decisions around investments, partnerships, business entry / exits and go-to-market tactics.

Enterprises (I call them "portfolio enterprises") can have multiple networked competencies however enterprise leadership needs to ensure the business units are not aligned too closely or fed adequate capital to maintain individual competitiveness.
Rather than inundating with theory, let's apply. 
I'll use Quiet Platforms (American Eagle's foray into the wholesale logistics market), Maersk's integrator strategy, and Amazon's current position to provide insights based on networked competencies and also use the model to draw out considerations.
Case 1. Quiet Platforms
Back story. American Eagle announced the acquisition of Quiet Logistics back in November 2021. During its Q4 financial call, the CEO made their intentions very clear: "[T]his acquisition is going to be the anti-Amazon…. It's going to give the ability for us and other retailers to be able to compete against the Amazons, the Targets and the Walmarts in the future." They have been on a steady roll including most recently announcing wins of adding Saks Off Fifth and Fanatics. 
Principles
Start with a capability in logistics and base transaction volume and double down on the competency through acquisitions of both AirTerra and Quiet Logistics to add scale and capability to convert it into a valuable commercial opportunity (ie., cost effective logistics services for smaller retailers).

Loosely joined. Use the data / transactions from the American Eagle parent but the team "stays at arm's length from the core retail division."
Go-forward considerations
The need for a scaled domestic wholesale logistics service provider seems self-evident. The execution and management signals thus far have been good. Nothing is guaranteed and they are expected to break even in 2022, but the moves thus far have been solid and they are worth watching.

The key is to maintain the loosely joined relationship of AEO and Quiet Platforms. The vision of AEO leadership is laudable and there's a benefit to AEO leadership talking up the benefits driven by Quiet Platforms. But the loosely joined posture is critical for Quiet Platform's anti-Amazon success.
Case 2. Maersk Line's Integrator Strategy
Back story. Maersk announced its "integrator" strategy in 2016 and has since assertively pursued that vision. Rather than rehash Maersk Line's subsequent acquisitions, investments, and initiatives over that period, let's categorize them as follows:
Hard assets / 3PL distribution (e.g., B2C Europe Holding, Performance Team, Pilot, Visible SCM)

BCO Solution Build-Out (e.g., Vandergrift Customs, Twill, Spot, Huub)

Investments (Maersk Growth)

Standard-Building (e.g., DCSA, TradeLens)
Principles
Use connectivity + software to disrupt traditional organizational lines. In this case, through their BCO Solution Build-Out investments, Maersk upended the historical bargain between carriers, NVOs and forwarders.

As a portfolio enterprise, Maersk Growth is a venture arm to support a range of technology providers across the logistics space – providing capital in exchange for valuable insights and first-hand experience of market changes.

Similarly, identified and invested in landside (3PL) based competencies to support the "All The Way" integrator vision while maintaining the market brand (e.g., Performance Team – A Maersk Company).

Drive standard-building to amplify connectivity + software efforts to both further reduce structural transaction costs / improve adoption and proactively protect certain lines of competitive encroachment.
Go-forward considerations
Maersk's scaled BCO solutions will force forwarders – especially larger and mid-sized – to re-define their focus in the market. Expect continued consolidation at the large / scaled 'forwarder' or NVOCC level and hollowing out at the middle.  Connectivity drives consolidation through a small number of winners (although current regulatory mood regarding pricing and market power may hold this back). 
To emphasize: forwarders don't go away – their niche and customer centric roles remain critical and important. But they need to recognize the market change. 
Distinguishing the fine line of cherry-picking assets and scaling a business is important (although it may, opportunistically change):

Because of Maersk's size and scope, there are cases where vertical integration makes sense: why pay the profit margin to a third party (notably for a mature product, much used, generally predictable, and relatively simple to absorb). 

There is a fine line, however, between leasing several air freighters to service high traffic lanes versus building a scaled / competitive business. 

Insiders should be mindful of the intent (and externals can pick up hints) as it relates to investment and how cross-business unit marketing / pricing decisions are made. 

In practice, I suspect the Integrator vision will run into issues beyond the "early mile" – therefore eventually leading to splitting out those units.

The markets of middle mile, final mile and warehousing / 3PL are extremely competitive and the competencies and economic success models are very different from the ocean carrier model. eCommerce, too, has retracted from its Covid trajectory – reducing anticipated scaling opportunities in fulfillment operations and perceived market potential.

Current profit levels from elevated rates will hold this off for a period.

This isn't a foregone conclusion. Maersk may adopt the portfolio enterprise view and handle these business units – distinct competencies – in a loosely joined fashion. You would see that through heavy investment in automation / robotics, non-synergistic growth expectations of divisions like Performance Team, and delinking pricing conversations from the liner business. But I doubt it will be the case.
Case 3. Amazon
Back story. Amazon has been the innovative behemoth, defying a normal, maturing, trajectory from starting with regulatory arbitrage (no taxes originally on eCommerce) and then using a powerful narrative flywheel which, combined with cash flows from AWS, enabled them to build out a massive logistics infrastructure. 
Principles
Amazon is the 'textbook' case of the growth through competency approach –  creating commercial opportunities out of internally developed, differentiated, capabilities in cloud-based computing and fulfillment operations – developed originally out of the eCommerce book retailer but could only have happened with connectivity and technology.

Amazon's underlying instinct using technology operationally and disruptively is foundational in their culture as they progress. 

AWS and retail / fulfillment are managed as distinct entities within the Amazon enterprise.
Go-forward considerations 
"Amazon is a great partner," said no one. Amazon has an extraordinary capability in supply chain and therefore their 3PL offering of Amazon Supply Chain should make all the sense in the world. But their historical opportunistic behavior (e.g., using data gleaned on sales to develop private label products) creates understandable mistrust with potential customers and gives rise and anti-Amazon opportunities to entities like Quiet Platform. 

Much as Microsoft softened in the post-Ballmer years, expect Amazon to begin working on their politics not only with regulators but also associates and also potential partners / customers.
At a certain point, as a company gains scale with a current competency, meaningful growth opportunities will narrow – meaning there are only certain markets that will significantly move the bottom-line. This is why it's important to not only take competencies to new markets but also evolve new competencies. 

Amazon's recently announced OneMedical acquisition is therefore strategically interesting – more so for applying their disruptive tendencies to the very substantive healthcare market and potential knock-on opportunities.
Amazon's current final mile position seems long-term unsustainable. It feels like a cherry picked opportunity driven by their enormous share of the US eCommerce market – and may well stay that way for now – but it needs scale and density (meaning third party parcel traffic) to generate the necessary economies. Which takes us back to my first point. (Editorial note – on August 1, Amazon announced same-day delivery for Prime Customers in metro areas for four unaffiliated retailers, including GNC and PacSun.)
This NewsLens focused on larger entities with strategies involving multiple competencies and applied the network competencies framework in a few different ways:
Disruptions enabled by both Amazon and Maersk's scaled BCO initiatives are outcomes of connectivity and technology. Quiet Platforms, too, is enabled by connectivity and technology and reflects the specialization drive.

Quiet Platforms and Amazon demonstrate a key aspect of networked competencies – converting a distinctive capability into an innovative market offering. 

All three demonstrate networked competencies as a means for growth. 

Quiet Platforms created a growth opportunity for AEO by scaling / leveraging an internal capability.

Maersk is going all-in on several fronts – extending the carrier platform with scaled BCO offerings, investments in 3PL assets, and investing in emerging technologies – feeling something like an option play.

Amazon has used its competency approach as a source of seemingly constant renewal – and seems to be at something of a tail. Although OneMedical may kickstart a new cycle.

Note also the use of unbundling (e.g., AWS) and bundling (e.g., scaled BCO initiatives atop the carrier offering) as disruptively packaged offerings. (We'll return to this later in August).

All three demonstrate critical considerations of the portfolio enterprise and housing different competencies.

The importance of 'loosely joining' distinct competencies within a portfolio enterprise is important for internal and external reasons. Quiet Platforms should remain independent from AEO so that it provides the best service in the agency of its other customers. Performance Team, as an example, needs freedom to continue to invest in automation and robotics for its warehouse and densifying its transportation operations and develop its distinct business – otherwise it risks eventual sleep-walking.

Differentiate between cherry picking assets to potentially internalize and a commercial competency play – although that may change over time (may start as cherry picking and move from there).
There's more juice to be squeezed but we'll leave it there for now. Next time we will use networked competencies from a different angle and look at logtech unicorns.