Freight Invoice Automation: The Next Step to a Digitalized Business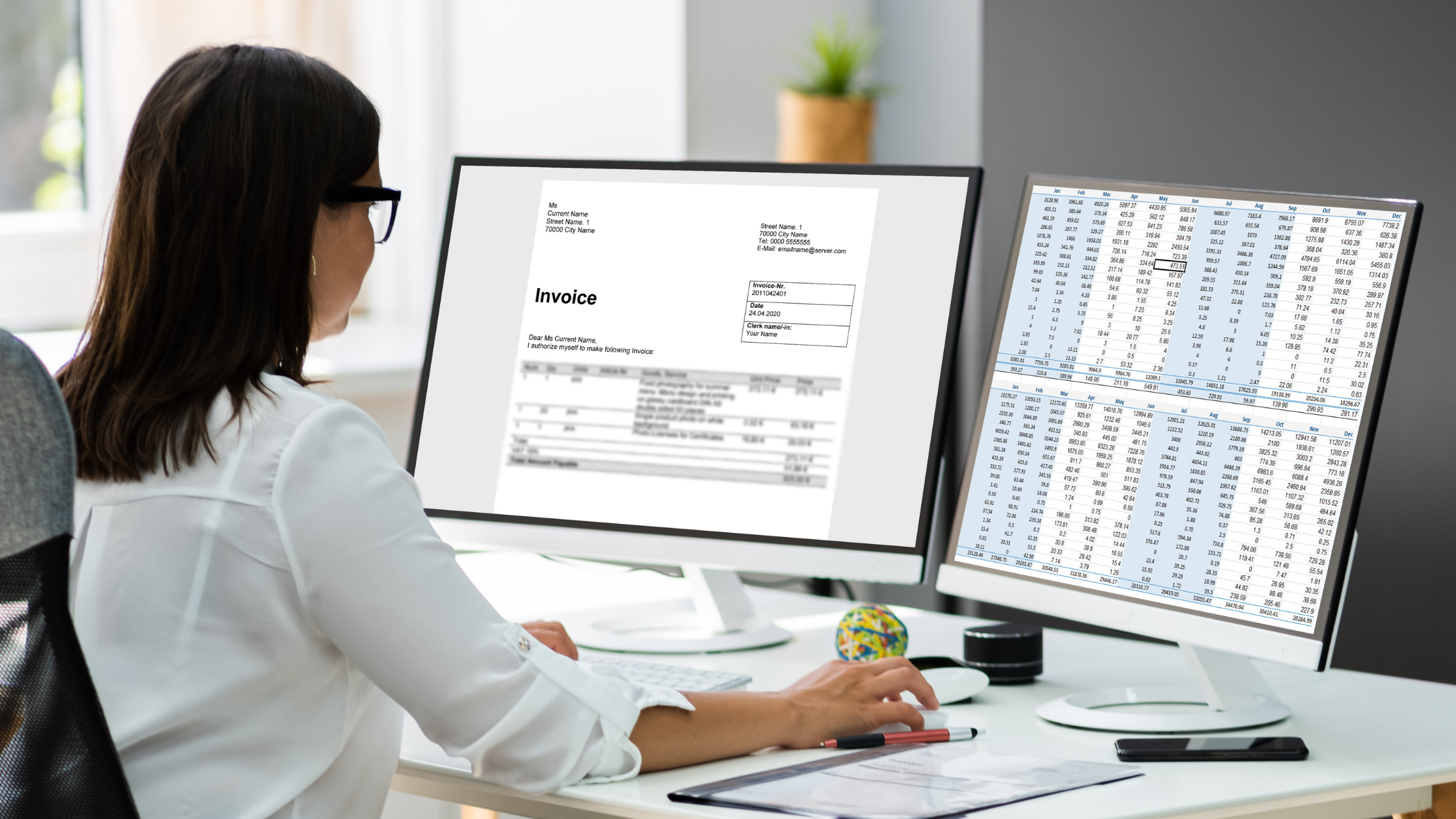 We are entering into a technological renaissance for manufacturing and logistics companies. Our factories are getting smarter, and businesses are now more connected with their customers than ever before. The wave of digitalization has been a long time in coming, but now that it's here, companies that still rely on analog processes could find the road ahead decidedly more difficult. 
According to data from the International Data Corporation late last year, it's expected that we'll see a global compound annual growth (CAGR) of 16.4 percent of digitalization technology between 2021 and 2022. IDC predicts that global spending on digital transformation will reach $2.8 trillion by 2025.  
Advantages of Digitalization 
Digitalization can confer a number of benefits to an organization. At the heart of the digital transformation is optimizing the total customer experience. Competition is tight in every industry, with new contenders entering the field every day. As such, customers will choose a brand based on their customer service instead of an overall lower cost. In fact, some customers are even willing to pay more for a product to do outstanding levels of customer service. 
In addition to the customer experience, there is the overall efficiency gained from a fully digitalized system. Analog systems, in addition to being antiquated, are often clunky and inefficient. More often than not, these systems are heavily dependent on redundant manual processes that increase the risk of both errors and inefficiencies. Faxes, phone calls, and email chains all take a considerable amount of back-and-forth time and impose an inconvenience for all parties involved. Digitalization helps to correct this problem by introducing automation. 
Automation can be applied to any number of processes within an organization. One of the most important processes within any organization that needs to be automated is invoicing.  
Why Manual Freight Invoices Cost More
Freight invoices are arguably the most important process of shipping freight. Without it, freight doesn't move to begin with. Not to mention the fact that carriers like to be compensated for their work. The problem with manual invoices is: not only do they take time to review, process, and pay, but quite often, the invoices are wrong. It's estimated that approximately 2 percent of all freight invoices have some form of error or discrepancy.
Freight invoices are prone to many different errors, including (but not limited to):
Errors on the Bill of Lading 

Detention Errors 

Extra and Costly Accessorials 

Overlooked Discounts 

Wrong Freight Classification 

Duplicate Invoicing 

Taxes and Tariffs  
Any one of these issues can cause higher freight costs or delays, which can incur detention fees or fines from customers for late deliveries. With freight and logistics costs making up roughly 10 percent of the annual budget for most companies, freight errors simply aren't an option. 
The Benefits of Automated Invoice Processing
The most obvious benefit to automated freight invoices is that they will save an organization time and money. Using a digital platform to audit and process invoices before they're sent out means no more errors or blown freight budgets. Using an automated system can reduce administrative labor by 10 to 20 hours per week, allowing managers and key personnel to focus on more value-added tasks. 
Moreover, automated freight invoicing also creates a better customer experience or, in the case of business-to-business interactions, a strengthened partnership. In addition to keeping customers happy, there are decided benefits to keeping vendors and service providers happy. One such benefit when working with carriers is to be dubbed a shipper of choice. 
With the current state of the global supply chain and the overall scarcity of capacity both on land and at sea, it helps to gain every possible advantage. Being a shipper of choice or a preferred customer could make the difference between a carrier picking up your freight or passing it by for another company that makes their job easier. Preferred customers also typically get a discount, which can help control freight spending.  While there are many different factors that go into achieving this status, one is simply how quickly and easily an organization makes it for a carrier to get paid. 
Why Prompt?
Prompt provides comprehensive automated Freight Audit and Payment services via our unique web-based validation and audit platform. Our services are enhanced by deep logistics knowledge and can be custom-tailored to the needs of multinational customers. As such, we empower our clients' operations on a global scale. 
Prompt handles the most complex global logistics structures daily. We assist our customers to quickly and effectively control freight costs and provide crystal-clear visibility of logistical data.
Accelerate invoice processing and save time: Make it quicker and easier to process invoices automatically to take advantage of those all-important early payment discounts.
Work smarter with AI-driven capture and coding: Our machine learning AI technology spots patterns in coding and capture and fills in the gaps, so you don't have to.
Get complete financial visibility and control: Empower your finance team with a solution that helps them track, trace and identify all payments with a simple click.
Digital transformation will be at the forefront of the logistics and freight industries for the foreseeable future. That process will begin with providing the best experience for both customers and partners. See what the power of automation can bring to your organization today.