#TNYSCM35 – Leaders' perspective on the future of logistics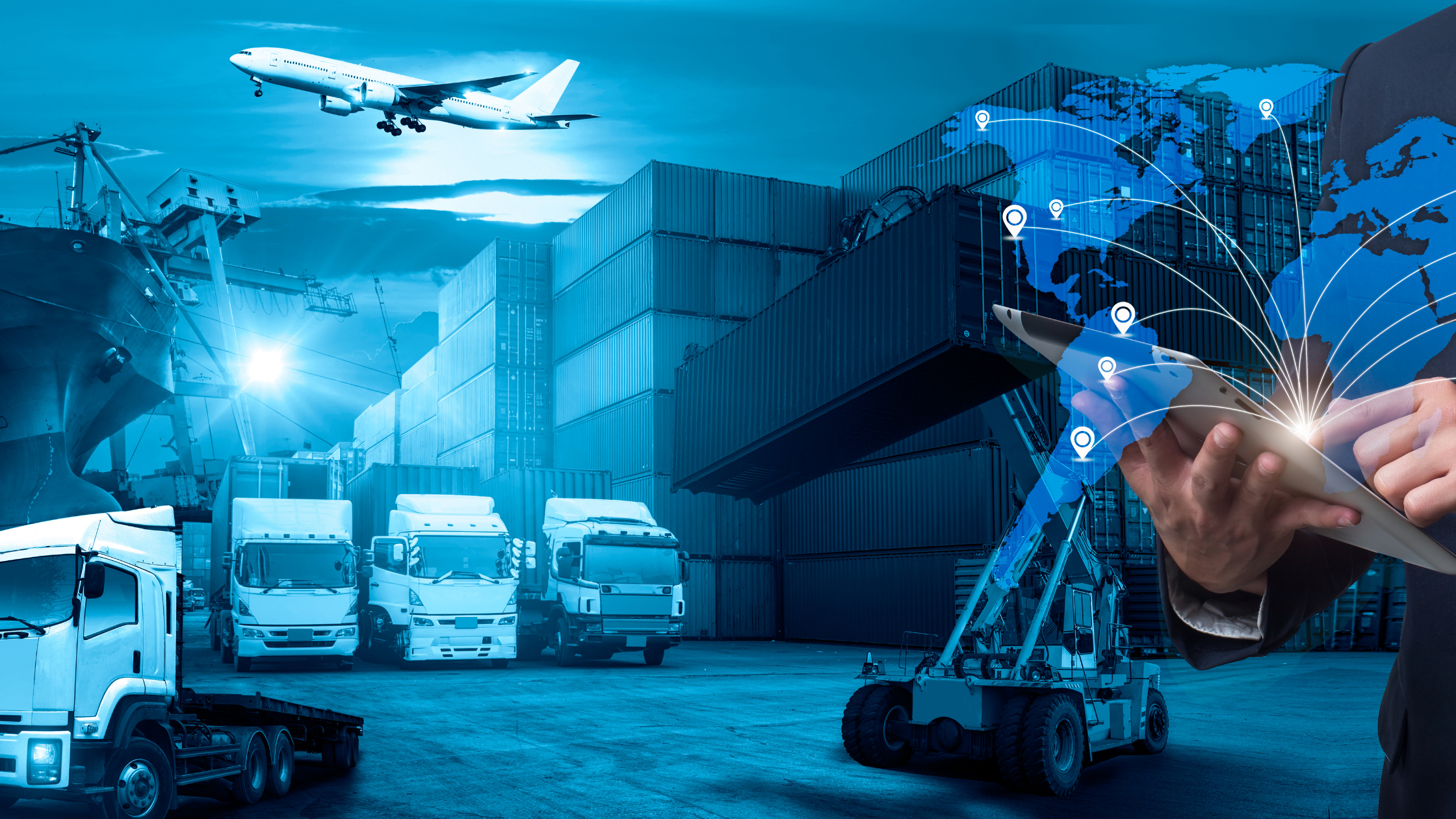 More than ever, we are experiencing a massive shift in how logistics technology functions in the modern world. The outbreak of the pandemic, as well as the continued growth of online retailers, are pushing up demand. This rise in demand directly supports the growth of the logistics market, which is expected to reach more than $12 trillion in size by 2022. As a result, several logistics companies are implementing new and creative technical advancements to meet the rising demand.
With the deployment of cutting-edge technologies like Artificial Intelligence, Predictive Analytics, Blockchain, and autonomous last-mile vehicles and drones, 2022 will open the way for new prospects in the Logistics and Supply Chain.
In a recent event #TNYSCM35, renowned business executives from the sector discussed how these ground-breaking technologies might drive new-age logistics enterprises to greater heights. The event had Ryan Schreiber, VP of Growth and Industry, Metafora; Krenar Komoni, CEO, Tive Inc; Kai Timmermann, Prompt's COO; and Shailesh Gupta, Portcast's Chief of Staff. Eric Johnson, Director at IHS Markit and Sr. Tech Editor at JOC.com, moderated the event. Here is a summary of the exciting event.
The biggest problems that the customer deals with today
Delays: The most significant issue clients face right now is the delays due to congestion at critical ports worldwide. The logistics team of client companies promises something to their customers, but the cargo arrives at a very different date, impacting the shipper's reputation.
Information visibility: Most supply chains are globally distributed. Bringing it together in a unified, simple way is a challenge most clients face. Information visibility in the short term and long term is a challenge as the data might be spread upstream and downstream.
Data accuracy: Clients believe that latency or the inaccuracy of the data deters them from committing to things they need to do with their customers.
Data Overload: Until five years ago, getting data was a challenge. With limited data, it was possible to get support from the users to synthesize data points to create inferences and action plans. However, with increases in both the total available and junk data, issues like data accuracy and fragmented data quickly become overwhelming for users. There are simply too many salient data points for an individual to decipher. True, there is more data, but there is less actionable information. This "analysis paralysis" has become a concern with many companies beginning to collect data. As a result, many organizations limit themselves to a system they are comfortable with, excluding and possibly benefiting from other systems.
This change in behavior has forced companies to move backward and ask less from the users. Users are now preferring to be assisted with decision-making. Presenting the users with decisions to verify, instead of a problem to solve, means they can be more effective about the new insights and act on them.
Most exciting and futuristic industry trends
Hardware opportunities: The first trend that had the panel super optimistic was on the approach to hardware within the physical world of logistics. The current mindset that specific categories of goods or certain types of assets need to be tracked, and others don't, will be shaken. Eventually, the hardware cost will drop so that all shipments can be tracked down to a product level. When tracking is no longer a matter of cost, it becomes a matter of creativity, in which we will see the industry unlock a new level of potential.
Collaboration: The shipping and logistics industries have become more open to sharing data and working cooperatively. These industries have realized the value that can be unlocked by connecting different pieces of data from various parts of the supply chain. As a result, data is a part of the new supply chain infrastructure. The infrastructure changes will need to scale with demand. Still, it will be disproportionate as much of the augmentation will come from efficiency improvement provided by technology rather than physical assets.
In addition to data, collaboration changes business orientation to a "customer-forward" mindset. It is now about transforming and helping customers get what they need as fast as possible. Even today, almost every competitor is also a potential client.
When companies start collaborating, they notice that much data is conflicting. It is challenging for humans to resolve those conflicts at scale. An example is, which of the carriers provides the best schedules? The future holds answers to resolve such disputes at scale and on the go.
When will global logistics normalize?
The panel believed that the world would start seeing normalcy later in 2023. Currently, it's been said that people are not spending on experiences, since they're at home, they're spending on goods instead. Hence the global demand shot up. As the world opens up again, by 2022, demand will stabilize. When accompanied by improvements in shipping capacity, the global supply chain should return to pre-pandemic normalcy in 2023.
Technologies to watch out for
Technologies like additive manufacturing and 3D manufacturing will take off in unimaginable ways. Within the next ten years, manufacturing as a whole might be completely unrecognizable. With localized or mobile fabrication hubs, we could see manufacturing as a service, which will change the conversation entirely regarding the supply chain.
Green hydrogen partnerships: Heavy investments are being made in green hydrogen, and it's starting to be utilized in the shipping industry. Shipping is responsible for emitting 3% of the total global greenhouse gas. With hydrogen as an option in the future, it can revolutionize how we power ships and manufacturing alike.
Automation: The future is super bullish on autonomous vehicles and automation of all sorts, including both ports and ships.