Pull your data from CargoWise to make report building and data analysis as simple as it should be
Gaining access to your CargoWise data shouldn't feel like an obstacle course. Unfortunately the following is all too familiar for CargoWise users:
Simple DIY custom reports
Forget waiting for a CargoWise Service Partner to become available – you'll have all the tools and data you need to build your own custom reports in a fraction of the time.
In our former life, we built hundreds of custom reports for companies of all sizes as a leading Platinum certified CargoWise partner called Lading. You know how difficult and time consuming creating custom reports directly from CargoWise is, and so do we. That's why we've set out to change the way you access your CargoWise data.
The power to harness data should be in your hands. We launched Prompt to break down the barriers created by CargoWise, for you to get more insights out of CargoWise without having to work harder. No more rigid and archaic structures. No more searching for data in different parts of the system.
We'll pull your data into one place, so you can build the custom reports you need, when you need them.
Use your preferred BI tool(s)
CargoWise is great at many things. But playing nice with data and other solutions is not one of them. You need the flexibility to make multiple solutions work together. Aggregating your data into one centralized view is a huge step towards making multiple best in breed solutions work together.
Prompt has resolved CargoWise's inability to drop into a data warehouse with data from other sources. You can just plug CWDW into your existing data warehouse, and start seeing the data that matters to your business.
CWDW + Visibility = Increased insights for you
and your customers
As well as being accessible via your favorite BI tools, your data becomes readily available through the Prompt Visibility portal. This sets you apart from the competition, allowing your team to always have the data they need, when they need it. You can create portals for your customers, and provide real-time visibility accessible at any time.
By using the Prompt Visibility portal with CWDW the benefits are multiplied and outcomes amplified:
Don't lose sight of what's important to you with deeper filtering and customization
Self-service reporting portal for customers providing real-time access to what they need
You can build and schedule custom reports to be send automatically at your, or your customers', convenience
Prompt Visibility is configurable on a per operator basis so that each individual user can see what is important for their role. No more data overload or missing something crucial, see only what you need to do your job.
The CWDW and Visibility Portal pairing are the only purpose-built solution that makes your CargoWise data visible to you and your customers, while simplifying your data and speeding up your data access.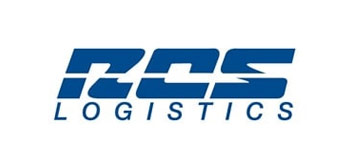 Mike Urban, Manager – Business Intelligence & Pricing
"Previous to this integration we would incur significant costs due to our inability to view data in a timely manner and build custom reports beyond the capabilities of the CargoWise system. Users are now able to circumnavigate this and gain hands-on functionality with the data across multiple modules."
Anyone in your organization can build reports with no prior knowledge of CargoWise
The option to use the BI tools you prefer to get the most out of your data
Configurable dashboards down to the individual operator level to streamline your operations
Real-time data access for your teams and your customers
Frequently Asked Questions
I'm managing fine using Excel and XML dumps from CargoWise, why should I switch to CWDW?
If you're working with small data sets and do not foresee a need for more flexibility, you do not need to switch. CWDW is for companies who want to:
Support their growing business through actionable data

Leverage their CargoWise data with real-time access

Build their own custom reports within the hour

View their data in a centralized dashboard (Visibility) or with their favorite BI tool
How is CWDW different from read only access?
CWDW pulls data from CargoWise read only access. The key differences are when it accesses the data, and how the data is processed after.
When querying CargoWise directly, it can take upwards of 10 seconds per request. CWDW removes this constraint by regularly backing-up your CargoWise data. You still have the option to access real-time data, or to set your updates at specified intervals.
The data is then simplified. CargoWise has an archaic data structure, making custom reports a headache. CWDW breaks the data down into digestible chunks, so you can build your own custom reports without the need for SQL knowledge or CargoWise database experience.
How does CWDW handle changes to CargoWise database architecture?
CWDW has systems in place that monitor the location of CargoWise tables and how they're joined together. In the event that WiseTech changes something, which does happen, the development team is immediately alerted and makes the change for this version of CargoWise. 
There is a unique architecture of CWDW for each set of database changes in CargoWise and our team seamlessly transitions you between them based on the version of CargoWise that you are on.
How often is CWDW refreshed?
Out of the box, CWDW is set to refresh every 4 hours. This refresh timer is configurable, so you can set up the timeframes that work best for your organization. Shipment records contain data that you want to update fairly regularly, whereas user productivity information can be used for weekly reporting. You can separate the update cycles on a per module basis, to optimize your processes and remove unnecessary queries.
Real time read-only data slows the entire process down, as CargoWise is slow at providing responses to queries, so it is not recommended.
Does CWDW exist for other platforms besides CargoWise?
We're working with other platforms to bring CWDW to their customers. If you use another platform, and would like to use CWDW for this platform, or jointly with CWDW for CargoWise, please let us know.
Enterprise companies and global brands build better businesses with Prompt