Identifying Solutions to Automate the Back Office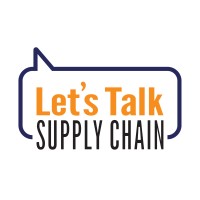 The need and opportunity for back-office automation are straightforward. A tight labor market means employees are both more expensive and harder to find – and talent more important to preserve. At the same time, dynamics and complexities created by supply chain disruptions, bottlenecks and capacity challenges require more attention by an already stretched staff.
While technologies advance, implementing software to improve the productivity of the labor force isn't easy. In addition to all the normal change management aspects typical of technology implementations (reading and communicating with the team, understanding current processes, and designing / putting in place the 'to be'), robotics and automation carry additional aspects of identifying repetitive and definable processes the technology can viably operationally handle, and rebalancing the role of the associate.
These two additional aspects are critical.
To be operationally viable and gain real adoption, successful production levels need to be closer to 98.5% – using a typical KPI service level on 3PLs as a base-line.
Rebalancing the role of the associate involves both nuance and considerations involving staff. Introducing automation is not simply eliminating the task but, rather, shifting the role of the associate vs the technology – for example it's no longer about the associate keying in the data on the commercial invoice but rather initiating the process and spot-checking results. Setting the process up in a way that's consistent with the user's experience may ease the transition.
Doing all of this against logistics operations' dynamic backdrop and typically tight financial margins is a tall ask. Shortcuts get taken and suboptimal outcomes can easily result.
Finding a software partner with domain expertise who understands the realities of the technologies and has developed a solution with the needed accuracy is critical.
At Prompt, we start with an experienced and operations-centered vantage point, and our software solutions and supporting services with this in mind.
Automate, our data extraction and integration platform, has been designed to optimize the balance of user, templates, and machine learning to achieve a 98% plus hit rate (and sixteen different documents, 70 languages – including QR codes, and handling both type-written text and handwriting). The user identifies what's on the document (using terms they are familiar with) and where, after processing, verifies and submits the output. We've already done the work to tie the user terms to the database's requirements and the system does the work.
The result is straightforward – with productivity improvements ranging from 80% to 400%.
More importantly, this frees up time and attention for your teams to apply to other areas. They don't need to spend days entering a 100-plus page commercial invoice and, rather, get it done in 15 minutes and spend their invaluable attention on taking care of your customers.
Plus, we provide a managed services desk if you would prefer to focus your team's time and attention on other tasks or allow for a more extended ramp-up time. Things won't simply be turnkey as 'operations' (and factoring into the hit rate) means we need to go through some detail to confirm the specifics of what goes where, but our objective is to make it as easy as we effectively and realistically can make it.
This approach – designing data automation tools to cost effectively address data needs and do so in an operationally viable way to improve back-office efficiency – is embedded throughout the Prompt platform and how we're proceeding.
For example, our Connect platform, uses a similar mindset in data integrations – a standard semantic grammar to make sense of inbound data as it relates, for example, to shipment events or invoices and a consistent set of steps to process prior to outbound translation (validate, convert, supplement). We're seeing the results with our objectives to bring the integration development times and expenses down by at least 50%.
While the direct cost savings is important, Connect's benefits to back-office automation is similar: allowing your team's time and attention to focus on other, more valuable activities.
Automating more of what's going on in your back-office is critical and more likely to be successful with the right partner.
Learn more about implementing Prompt's platform and how we can help.