Payment infrastructure for global businesses
PromptPay is your all-in-one logistics payment platform
It's not just a payment, it's an opportunity to make an impression
Multi-Channel
No more need to juggle multiple bank accounts, currencies, FX, and payment methods.
Multiple Currencies
Send money quickly and affordably to countries around the world.
Plug and Play
Connect all inbound and outbound payments back to your software platform.

Payment Options
Simplify payment management by having one platform for inbound and outbound payments.
Accept any payment, any way
Streamline all the ways your customer pays
Pay your demurrage expenses with a bank transfer (ACH), or use a credit card for a minimal fee, even where cards are not accepted. Extend payment terms a week or more, if needed, to control cash flow and minimize interest charges.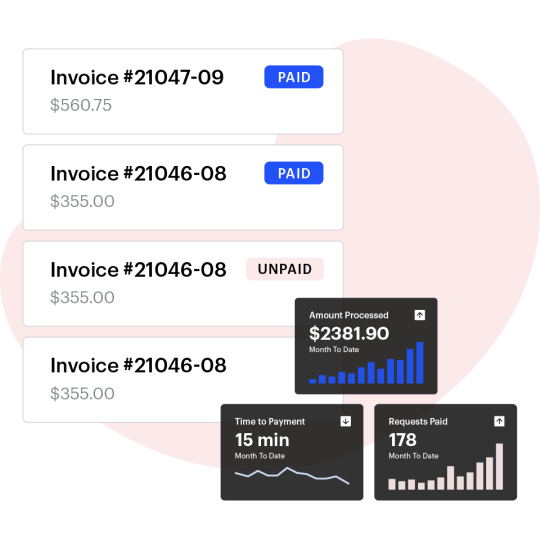 Manage invoicing end-to-end
Invoicing built for speed and scale
Prompt advanced invoicing features can help your finance and operational teams save time with previously manual workflows like reconciliation and collections.
Capture invoices
Validate charges
Schedule payments
Simplify operations
An ideal solution for you and your customers
Simple
Setting up payment details only takes two minutes for customers to complete online.
Transparent
Customers will be alerted when payments are required and also receive confirmation when a payment has been processed.
Efficient
No more bouncing between multiple payment platforms based on the type of payment that a vendor accepts.
Secure transactions
All payments are processed through secure channels and follow strict global compliance standards.
Enterprise companies and global brands build better businesses with Prompt