Recognized by Enterprises
Enterprise-ready logistics software. Powered by technology, delivered by experts.
Businesses are leaving money on the table every day due to supply chain inefficiencies. Prompt unlocks your digitization and automation potential to drive cost savings and revenue improvements without changing your underlying software platforms.
Automate data capture
Minimize or eliminate manual effort required to capture and validate data from most supply chain document types and transfer it into your current logistics software platform.
Improve the customer experience
Get ahead of problems before they occur with real-time visibility, streamlined communications and exception management that improve customer service.
Simplify collections and payments
Facilitate payments to and from your trading partners quickly, easily, and inexpensively. Improve not only payment speed but also payment accuracy.
Automation
Eliminate manual data entry and automate the creation and processing of shipments, bookings and accounts payable invoices.
Visibility
Centralize both your company's and your clients' data into customizable dashboards to improve efficiency and communication.
Integrations
Build simple and effective integrations between your and your customers' systems.
Payments
Improve how your company sends and receives money around the world.
Rates
Maximise Efficiency when Managing Your Freight Rates.
Want to understand how Prompt
can help your business?
End to end logistics transparency
From small brokers to global forwarders, from a single shipment to a fully outsourced managed transportation partnership, Prompt offers software and technology that helps fuel your growth.
One integration, many possibilities
You invest too much in your software to miss out on critical needs. Prompt's focus is on bringing additional components to your employees' workspace to enhance efficiencies and improve awareness of what is happening across the company.
Your data security. At the top of our mind.
Prompt takes securing your data seriously. To that end, Prompt is certified and compliant with key global regulations like GDPR, SOC 2, and ISO 27001.
Careers at Prompt
The future of logistics is technology and Prompt is leading the way forward. We need people like you to help us innovate new logistics solutions and technology that will change the industry.
3 months after setting up Prompt for Commercial Invoice automation, we found that our employee productivity increased by 67%. The software pays for itself…and then some.
Crowley Maritime Corporation
Prompt has helped us to improve AR visibility, which has led to invoicing customers faster and improving cash flow.
RCS Logistics
We are using Prompt's software to create shipments and consolidations in CargoWise for 1/4 the cost of manual data entry.
DSV
We are using Prompt's software to create shipments and consolidations in CargoWise for 1/4 the cost of manual data entry.
DSV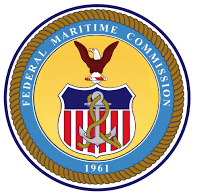 In November 2021, Federal Maritime Commission (FMC) Chairman Daniel Maffei appointed Commissioner Carl Bentzel to spearhead the FMC Maritime Data...
read more
Schedule a personalized demo today.
Are you ready to join the digital supply chain revolution?